About Us
Irvine Roof Repair is your premier do it all, family-owned roofing and solar energy contractor serving Irvine. With over 20 years of experience, Irvine Roof Repair has been providing consumers with top-notch service. We are a team of vigorously trained & highly experienced project managers, designers, builders, customer service specialists, and contractors.
Irvine Roof Repair offers quality workmanship to ensure that we stick to your budget while fixing the roof to installing the solar panels you have always dreamed of and putting our up-most professionalism into your project. Our reputation is of great importance to us. Our company makes every effort to perform its work in a prompt, professional workman like manner.
When Working With Us You Will Always Be Guaranteed:
Licensed, Bonded & Insured
3D Design
Assured Fast Completion
100% Satisfaction Guarantee
Energy Efficient Upgrades
Quality Work
Competitive Prices
Personal Customer Care
Daily Clean Up
Financing Options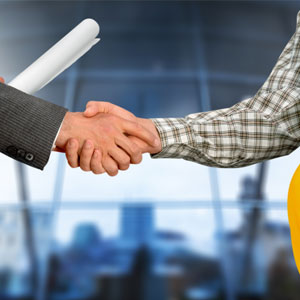 We are here to help every step of the way, from concept to creation.
We fully understand that everyone has diverse styles and our devoted staff members will make sure all your specific needs are met. Whether you are following the latest trends in Irvine or setting them, our creative team will help showcase your personal style and bring all your imaginative ideas to life. We are a result-driven company that uses budget-conscious techniques which ultimately should make us your first choice.
Irvine Roof Repair prides itself on customer service. We work closely with our clients to ensure 100% satisfaction. Unlike many Irvine construction companies, Irvine Roof Repair is a one stop shop Irvine General Contractor. We handle everything in-house from design and initial blueprints to construction and clean up.
We Are local!
There are many great roof contractors in Irvine, California. Some might live nextdoor, and some might live in another county. It is better to hire a local contractor in case something will go wrong, or in case you will need him after the project is completed.
Also, as a local contractor, he will probably have a deeper understanding about the different layout designs in the area, and the ways to best fix your roof.
We Are the Best!
When it comes to roofing in Irvine, there is no better company than Irvine Roof Repair. We are full-service home remodeling contractors; licensed, bonded, and insured for work in California, and we offer an extensive list of services to help you fix your roof.
Whether that means a new roof or solar energy, you can count on Irvine Roof Repair to exceed your every expectation. Keep in mind that the information provided here can never replace the opinion of a roofing specialist who know roofs in Irvine, who can come to your home and install a great solar energy package.
Call us today and experience the Irvine Roof Repair difference.